Payment

Processing
Discover a whole new level of finance management thanks to user-friendly transaction handling and a high speed of transfers.
Wallester brings together everything necessary to provide the best processing service!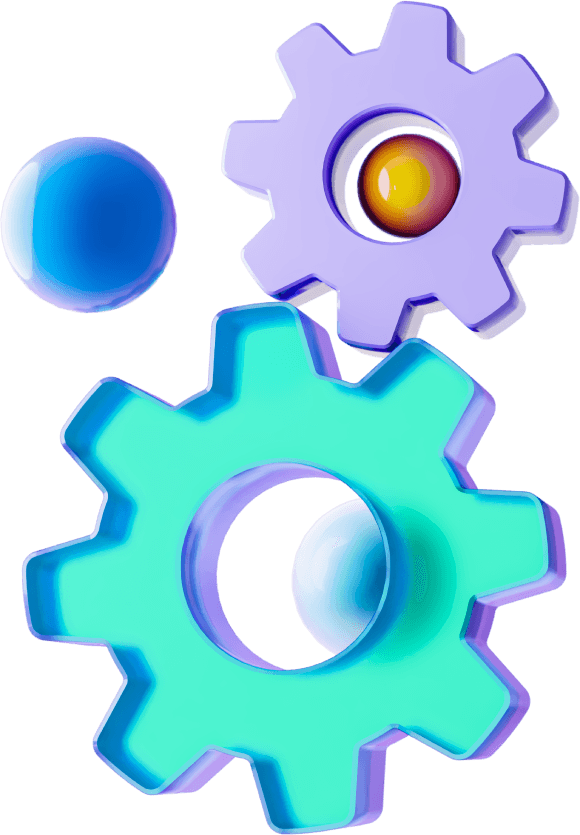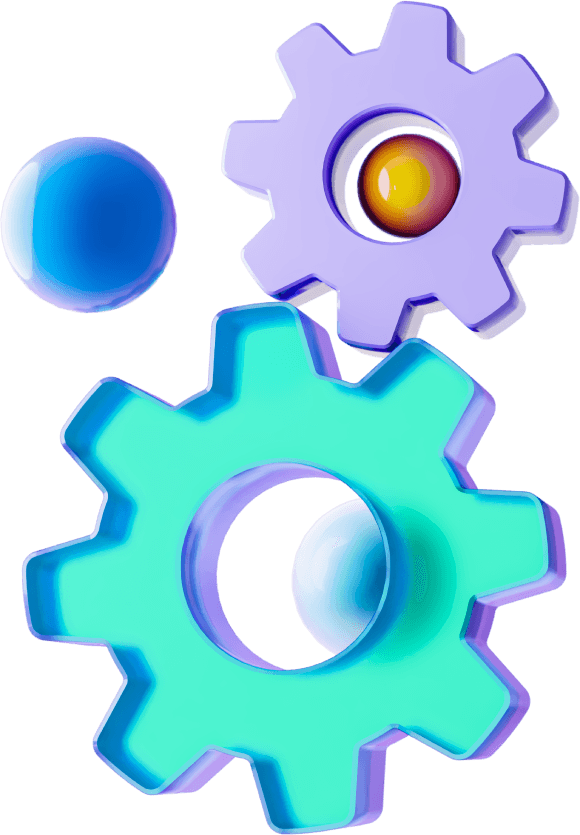 Features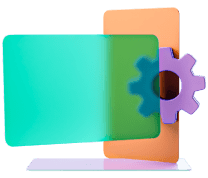 Control your card transactions via applying restrictions by selected criteria and setting individual limits!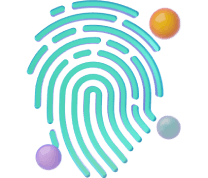 Verification
Ensure convenience and security of transactions thanks to rapid card user verification and multi-stage data protection system!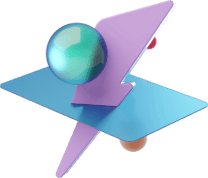 Complete transactions in real time, keeping an eye on the funds flow and optimizing financial processes!
Choose your preferred authentication methods: PIN-code entry, CVV verification, 3D Secure. Ensure an additional level of security when authorizing cardholders.
Customize card functionality in line with your main usage purposes. Set limits on the payments amount, number, and frequency of transactions, and impose restrictions depending on the merchant category and other criteria.
Use several cards linked to the main account at a time — no need to top up each of them separately. Authorize cardholders and confirm transactions in real time.
Configure an automatic instant notifications system. Use Push-notifications, SMS, and other means of communication to inform the cardholders about card transactions, topping up the balance, and sending personalized offers.
Use the metadata entry feature to easily categorize payments. Additional information on operations will make checking financial transactions much easier.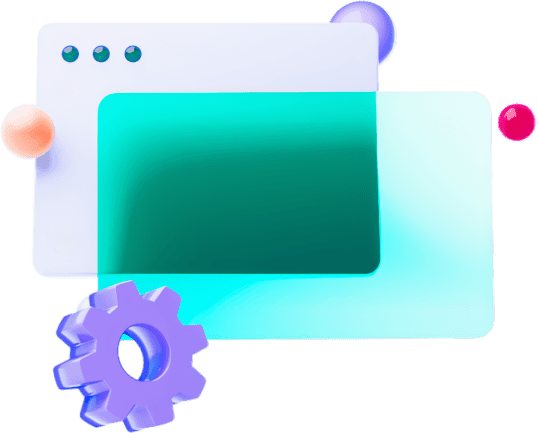 Ready to get

started

?
Let's discuss a perfect solution for you!
Contact us
Payment Processing FAQs
What is credit card processing?
A credit card transaction involves multiple steps to ensure that the payment is successfully completed. It's a kind of card payment process algorithm. A person makes a transaction in a terminal, online, by phone, or by email. Each operation involves several parties, technologies, rules, and regulations to make or take payments properly.
The parties involved in credit card processing
Next entities are the inevitable part of credit card payment processing:
Cardholder. Customer, who is about to make payment to buy goods or services. A user possesses a card and does all possible manipulations: inserts the card into the ATM, taps a card number, PIN code, or other code digits, and swipes or puts a card into the POS terminal.
Merchant. The entity that sells goods or services the cardholder buys is called a merchant. They provide card machines or input boxes on their websites. So a customer can swipe or put a card to the POS terminal or tap the card number into the website box to make payment. The seller is also responsible for paying processing fees to the card company or the bank.
Issuing bank. It is also known as "customers'" or "consumers' bank." This bank issues the card and gives it to the cardholder. The primary functions of the issuer are:
control if customers have enough money in their banking accounts
make payments
transfer funds to acquiring banks charge fees for transactions' completion.
Acquiring bank. This bank type provides services for the merchant. So we can call it a "merchant bank." This bank's primary services include equipment to work with credit cards, banking account maintenance to accept payments, transfer sellers' funds, and collect fees. The acquiring bank also sends payment details to the card network, including card and transaction data.
Payment gateway. It's a technology aimed at connecting merchants with credit card processors. It works in two payment environments: card-present (e.g., in-store purchases) and card-not-present (e.g., online shop). The gateway conveys payment details of the customer's transaction to the acquiring bank or a payment processor and signals the merchant if this operation is "approved" or "declined."
Credit card processor. In other words, it is called a "payment processor." This organization eases contact between the seller, the cardholder's bank, and the credit and debit card network. All parties, including payment processors and merchants, are working with the Payment Card Industry Data Security Standards (PCI DSS) compliance. Processors can provide sellers with their payment gateway or obtain reseller agreements with payment gateways.
Card network. Also known as "credit card brand" and "credit card network." This network includes VISA, Mastercard, Discover, and American Express card associations. These conventional institutions set assessment, interchange, and other fees and PCI DSS standards.
The Point-of-sale systems. POS can be located in physical stores or set in online shops. They are gateways working as interfaces to take payments at different sales points.
How does credit card processing work?
The primary stages for credit card payment processing are:
Authorization
Settlement
Funding
Usually, the authorization process takes a few seconds. But in reality, this process follows specific steps.
Step 1: The cardholder can input the card number while purchasing online, tap, swipe, or insert the card into a seller's credit card machine to pay for goods or services.
Step 2: The seller's credit card machine sends transaction details and the credit or debit card information to the seller's bank (or acquiring bank) via phone or the internet.
Step 3: The merchant's bank sends the received information to the proper card network (VISA, Mastercard, Discover, or American Express).
Step 4: The card network conveys processing data to the cardholder's issuing bank.
Step 5: The issuing bank verifies the received information. If the card details: the card number, and the Card Verification Value (CVV) code are valid, the transaction is not fraudulent. The bank also checks if the cardholder has enough funding to make a payment.
Step 6: The issuing bank notifies the acquiring bank about the checking process results via the card network.
Step 7: The cardholder sees the received response at the merchant's credit card machine or terminal. If everything is clear in Step 5, the transaction will be approved. If not, the customer will see that operation is denied at the monitor of all the seller's credit card machines, terminals, or other processing tools.
Start accepting debit card payments
Debit cards are the most desirable payment tool in the world. It is a universal payment instrument aimed to instantly pay for goods and services using ATM cash withdrawals, online, and other card processing methods. Debit cards have expanded functionality and transaction protection. You can effortlessly use available money on your card because it's connected to your banking account. Customers spend their money on their debit cards easily with convenience and built-in protection to secure their payments.
If you want to experience all perks of accepting debit cards online for your business, follow these simple steps:
Step 1. Learn the rules of accepting debit cards.
Technology doesn't work without specific rules. In your industry, you need to comply with particular regulations to accept debit cards. PCI compliance is an essential part of such rules because it prescribes how you can take payments over the phone. Requirements may vary depending on how many monthly transactions you plan to do and how you accept payments (i.e., online or at a call center).
So before jumping in, scrutinize all these regulations or apply for support from PCI service providers.
Step 2. Establish your internet payments page.
Gain trust from your customers who expect you to accept debit card online payments. To do that, you must organize proper account creation and registration processes. It would be best if you also allowed them to make payments, see the payment history, plan automatic payments, and more features.
This web page should be user-friendly. Customers without any help should change payment's due date, track financial operations, make payments, and do other specific functions.
Step 3. Improve customers' mobile payment experience.
According to eMarketer, more than 42% of customers will make payments through mobile phones in 2023. This means that businesses need to support solutions for cardholders to operate their accounts via smartphones.
So you need to deliver them processing solutions to pay for their bills, goods, and services in a secure and easy manner.
Step 4. Select an appropriate payment processor.
Choose a partner, who can manage any fraud risks efficiently. They also need to be sure, that they monitor, enhance and automate your security with risk analysis and real-time account validations.
Ensure that your payment partner can help you with PCI compliance, lower chargebacks, and mitigate other risks. The right service provider for your business will cost you less, than a dissatisfied customer.
We offer you solutions for better control and security of your customers' operations.
The benefits of Wallester solution
Card transactions control. You can set your individual card limits and apply restrictions by selected criteria.
Enhanced security and convenience. We provide faster card user verification per transaction and a multi-stage data protection system for your business needs than ever before.
Get credit funds instantly. Optimize financial processes, complete transactions in real time, and pay close attention to the funds' flow of your business.
What are Wallester payment processing features
Set up authorization methods. Configure authentication via PIN-code entry, or CVV verification, or 3D Secure. Choose your prefferable method for cardholders authorization.
Customize card functionality. Optimize card usage by setting up categories and limits on financial transactions. You can put restrictions depending on the sales category or any other criteria.
Replenish the account. There is no need to top up each card separately. You can link several cards to the main account instantly.
Configure notifications. Explore an automatic instant notifications system. It allows you to send push-notifications, SMS, and other kinds of messages in no time. Inform customers with personalized offers, cardholders about card transactions, including replenishing the balance.
Take card payments in a secure way around the world. We support safe turnkey payment solutions for businesses. Get paid with no hidden fees. Accept contactless payments from mobile devices, and direct payments from credit and debit cards.
Contact us, and the Wallester team will find the relevant solution for your business.
These companies are called credit card processors. They are also known as acquiring service providers or merchant service providers. Credit card processors handle out credit card payments. So you can accept payments at your business.
They provide you with software to track your transactions, chargebacks, fees, and other options on a single platform.
When customers buy goods or services in-person or online using debit cards, they experience debit card processing. Both credit and debit cards have a lot of common features. But there is one key difference between the two: where the funds come from. With debit cards, payments are made directly from the cardholder's bank account, while credit cards extend the credit line from the card issuer.
How can I accept debit card payments?
There are three basic steps to accept debit card payments:
1. Make a decision on how you would like to take card payments.
There are few methods of taking payments:
In person
Online
Using mobile card reader
Over the phone
Depending on the type of your business you can choose the most suitable ones for you. You also need to select credit card networks you would like to accept (VISA, Master Card, Discover, and others).
2. Decide with what payment processing system you would like to work.
For credit and debit card processing you need to partner up with a payment processor. There are two ways of doing that: a merchant account or payment institutions.
In the first case you have to open an account in the acquiring bank. While in the second one you can work with companies that allow you to take debit card payments without creating a merchant account.
3. Set up your credit and debit card payment hardware and software.
The main ways to accept debit and credit card payments are card machine hardware and card payment application. In the first variant, you take payments via Bluetooth. The latter option considers payment transfers directly via a smartphone or the web.
You also need to know all rules and regulations, which are connected to accepting debit card payments.
Credit card payment processing consists of the next steps:
Payment authorization. The cardholder's information goes to the payment processor, which sends it to the issuing bank.
Payment authentication. The issuer receives the payment request and verifies if the card is valid and the cardholder has enough funds to complete the transaction.
Funding. If everything is correct, the bank approves the operation and sends information to the payment processor and after that to a terminal or the credit card reader. Then the payment is made through a card reader or a terminal.
Clearing. At the end of the every business day, merchant sends card processing statements to the acquiring bank or processor.