Solution
Membership & Loyalty Cards
Trading companies in any industry are interested in strengthening relationships with customers, building brand trust, and increasing sales.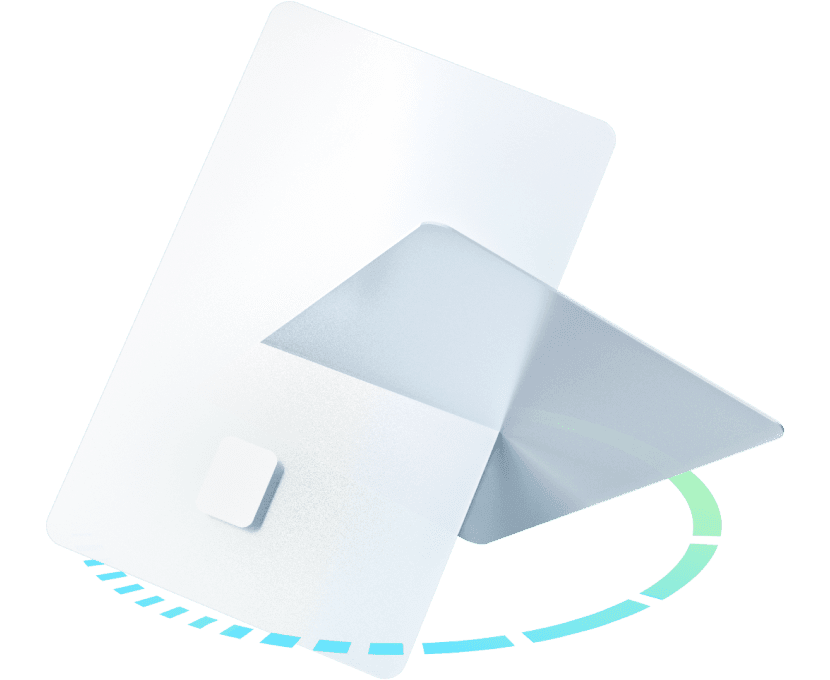 Loyalty programs focused on expanding the audience and increasing customer activity are used as an additional marketing tool. However, most companies still offer customers standard loyalty cards with limited functionality, developed on the basis of outdated technology. With Wallester, you can issue personalized VISA loyalty cards used as a full-fledged modern means of payment with a variety of functions!
Let's get in touch
Let's look at the problems you can avoid using Wallester solution
Problem:
Limited possibilities of standard loyalty cards
Loyalty programs allow companies to build long-term relationships with their customers by giving cardholders various discounts, accruing bonuses, introducing special offers, and other privileges. However, standard loyalty cards usually have very limited functionality and cannot be used as an independent payment tool, causing customer inconvenience.
Solution:
Multifunctional loyalty cards
Take customer interaction to the next level! With Wallester, you can issue your own VISA virtual and physical loyalty cards. Their functionality allows you not only to pay for purchases with a discount and make prepayments but even set credit limits! Loyalty program participants' numbers can be either printed on the card itself or embedded in a special chip, and customer identification will be performed through VISA BIN. Multifunctional loyalty cards will open up you and your customers the broadest opportunities that have ever existed!
See how it works: Membership & Loyalty Cards
Manager
Wallester
platform
Online
Store
Loyalty program launch

Your team launches a loyalty program for customers.

Card issuance

The customer receives a loyalty card.

Card usage

The customer uses the loyalty card to make purchases in an online store.

Authentication request

Wallester platform connects to the network required for authentication.

Expense estimation

The expense estimation system permits to minimize the risk of fraud and guarantee that the purchase meets the campaign criteria.

Funds Transfer

Funds are instantly transferred to the card in real time once the transaction is confirmed.

Notification Receipt

Thanks to Wallester notification interface, your customers receive transaction notifications in real time.

Transaction completion

The authorization is successful and the payment is confirmed.
Download the full diagram [PDF]
Why Wallester?
Key benefits
Virtual cards
Provide borrowers with instant access to their credit limit. Offer immediately issued virtual cards that can be connected to Apple Pay, Google Pay, or Samsung Pay mobile payment systems, as well as used to pay for online purchases.
Tokenization
All types of payment cards can be tokenized, allowing you to connect them to Apple Pay, Google Pay, Fitbit Pay, Garmin Pay, or Samsung Pay mobile payment systems, ensuring secure and convenient transactions.
Optional Plastic Card
Providing your customers with virtual cards, you can offer them a plastic card. Your customers will get instant access to credit funds via a virtual card, whereas the plastic card will be delivered later.
Notifications via REST API
Set up an instant notifications system allowing you and your clients to be informed about all the transactions in real time: via Push notifications, SMS, or other communication channels tuned to your company's business processes.
White-Label Solution
Launch your own branded cards. Use your company logo on the self-service portal, in mobile apps — everywhere.
Dynamic Spend Controls
Set transaction limits and spending limits depending on the country or merchant category.
Ready to get

started

?
Tell us about your project, program, or platform, and we'll get back to you shortly.
Contact us