Card Issuing API
Wallester provides a full-featured back-end platform to create and manage both virtual and physical payment cards for any use case.
Without hassle and fuss, your cards will be ready to go in no time.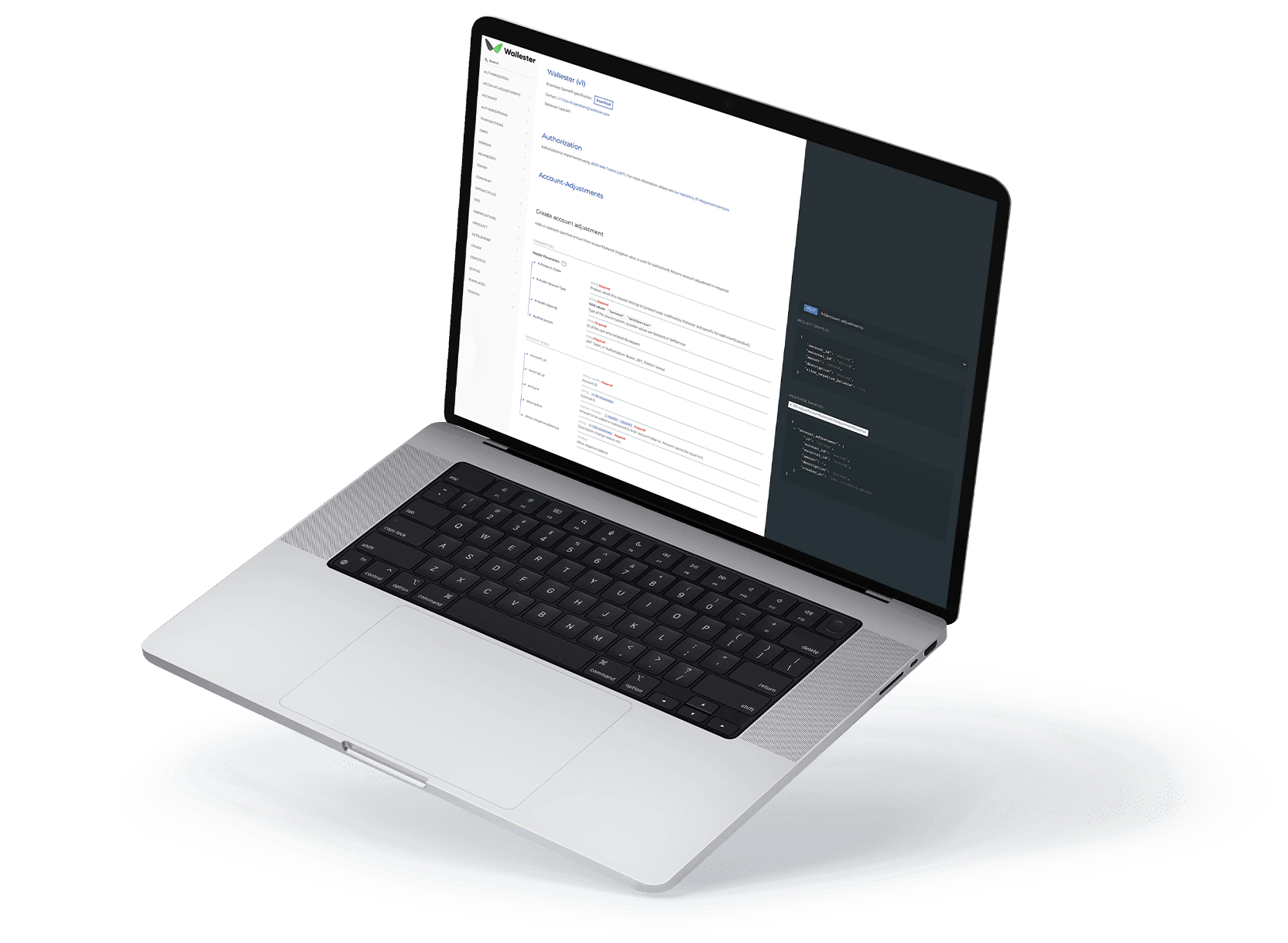 How does
it work?
Log into your Wallester dashboard and go to the Card Issuing section.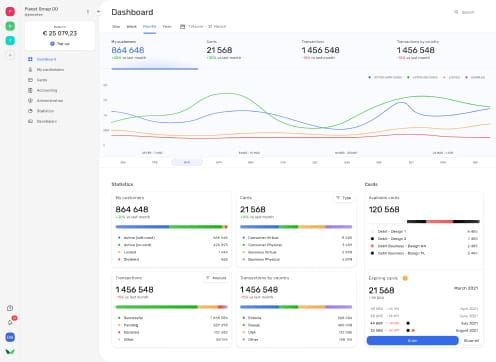 Using the Wallester API, you can work through the process and create both virtual and physical cards quickly and easily.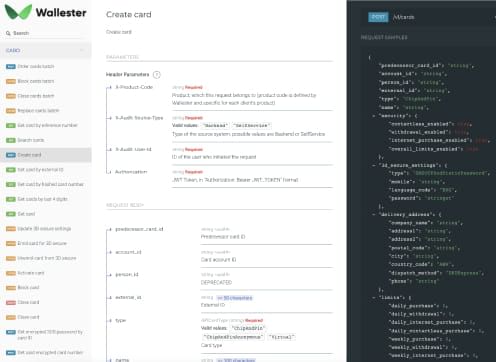 For physical cards, you can customize the design, adding your own company branding and any other details you would like.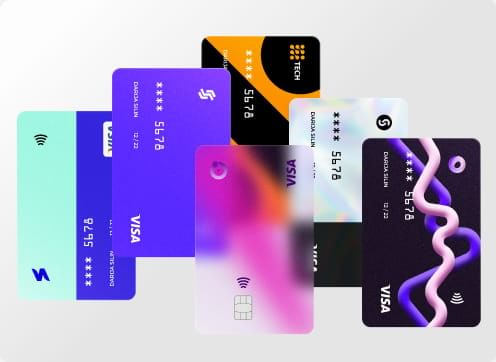 Virtual cards are instantly usable in a wide variety of mobile wallets.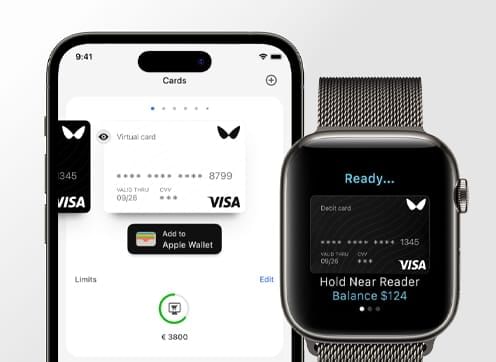 Global Payment

Access

Wallester works with all major card providers to ensure that your newly created cards can be used across the globe.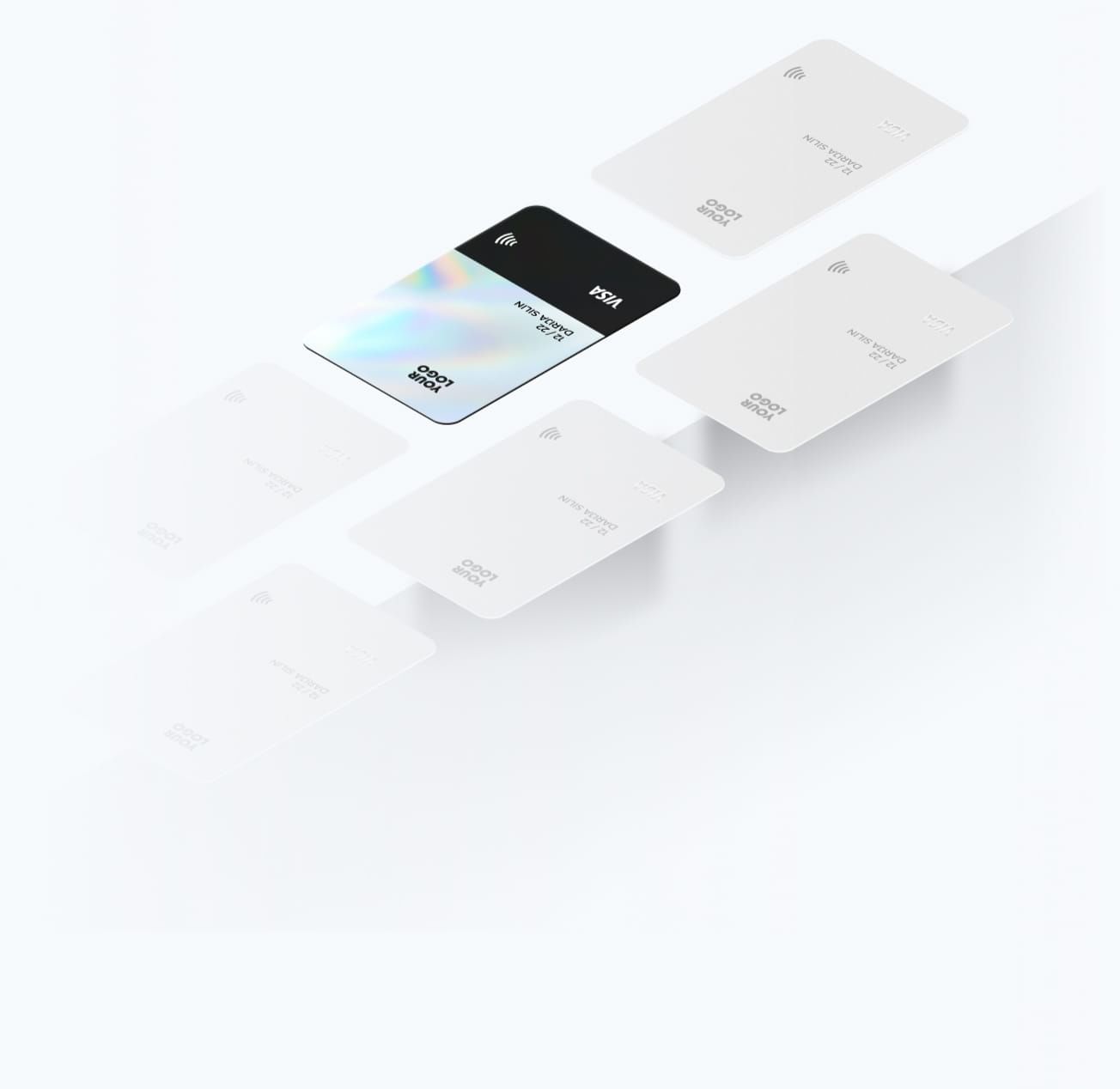 Once your card is activated, the world opens up to you, allowing you to manage your global payment network from one place. It's that easy.
The world awaits.
Why

using

Wallester?

We've gone to great lengths creating a platform that gives you all the features you need.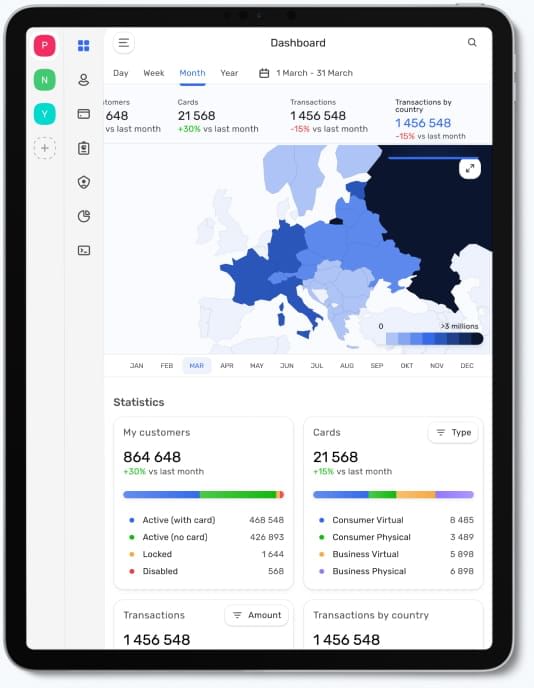 The interface is intuitive and easy-to-use, while still giving you a broad range of customization options for your unique situation.
With just a few clicks, you can generate cards, manage existing cards, set dynamic spending limits, and much more.
Expenses card
Physical or virtual VISA card for your company's expenses.
Employee card
Physical or virtual VISA card for your employees and affiliates to receive salaries and rewards.
Say goodbye to the days when issuing new cards would take lots of time and entail significant infrastructure costs.
When you use the Wallester platform, it's plug and play. We've removed as much of the complexity as possible so that you can get back to scaling your business.
The Value

of the Platform

Of course, the card issuing plugs perfectly into the rest of the Wallester infrastructure, giving you full control over your payment systems all under one roof. You won't find a more seamless workflow and robust payment infrastructure anywhere else.
Managing these cards used to be a headache, but with them being fully integrated into the platform, it's easier than ever before. Be more precise, run more experiments, and build a more agile business.
Branded

Cards

Level up your cards by adding the unique look and feel of your organization to your physical cards.

When your cards are out in the world, they'll act as brand ambassadors — taking your story to the masses.

Not to mention the customer loyalty you can engender when issuing branded cards to your clients!
Highly Configurable
Have a particularly unique use case? Nothing to worry about.
Within your dashboard, you have a wide range of settings and functionalities you can tweak to your heart's content.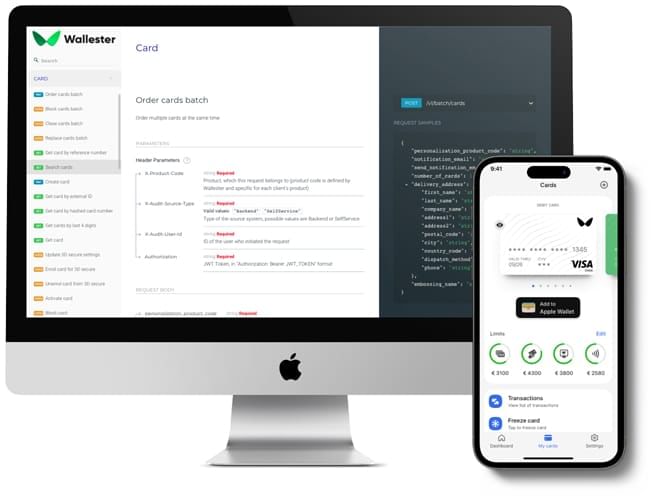 The near-infinite configurability allows for some really interesting uses, while still mitigating risk where needed.
You can change these options whenever needed, especially if blocking or canceling cards that might have been stolen, lost, or damaged. It's all at your fingertips.
Ready to get

started

?
Tell us about your project, program, or platform, and we'll get back to you shortly.
Contact us