Solution
Peer-to-Peer Loan Providers
The preference in P2P lending is given to reliable platforms offering favorable conditions for investments and loans, and providing modern payment instruments that ensure a high speed of funds crediting.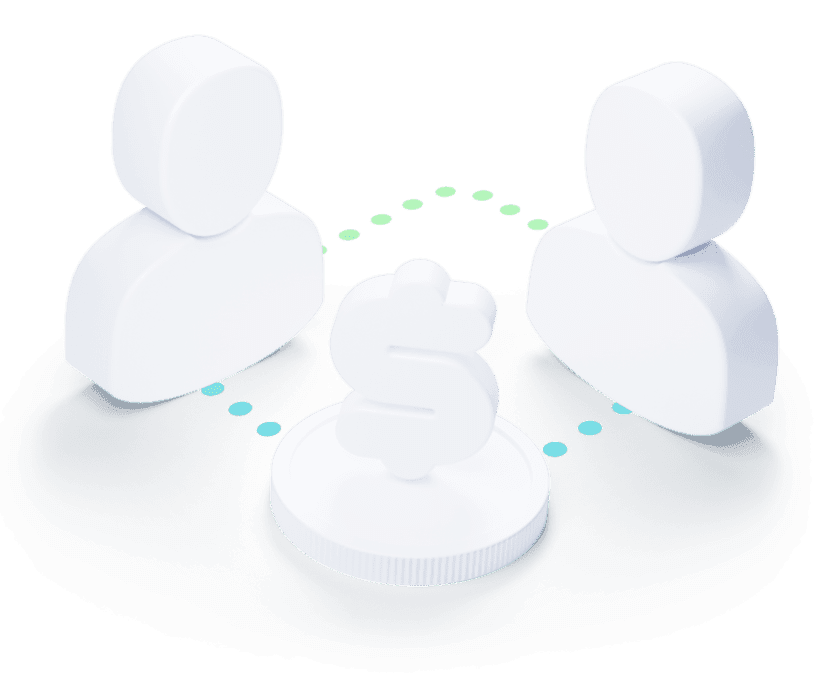 With Wallester, you can significantly speed up the process of granting loans by implementing an innovative payment system, which will enable both investors and borrowers to receive funds as quickly as possible!
Let's get in touch
Let's look at the most pressing problems faced by P2P providers and the solutions we offer
Problem:
Inconvenient payment of dividends and loans
Usually, both loan funds are credited and dividend payments are made through a bank, which slows down the process of customers' receiving money. The long delay in the reception of bank payments creates a negative impression of your services and makes users look for other financial service providers. Besides, banks' awareness of users' loans and investment activities may have a negative impact on their credit history, which also discourages your potential clients — both borrowers and investors.
Solution:
Instant payouts outside the banking system
Get rid of bank intermediaries and long transfers! With Wallester, you can issue branded virtual and physical cards to which investors will automatically receive dividends and borrowers will be credited in real time! Thanks to Wallester's innovative solution, your platform users will be able to receive instant cash payments and immediately dispose of the money, preserving full confidentiality of transactions!
Problem:
Poor brand awareness
To access funds, borrowers typically use a bank account and an attached card. Once the deal is done, there's nothing else to remind them of your brand, so the likelihood of them using your site's services in the future reduces significantly.
Solution:
A customized image product
Branded cards with your company logo will increase brand loyalty and encourage customers to use your P2P lending platform!
Why Wallester?
Key benefits
Virtual cards
Provide borrowers with instant access to their credit limit. Offer immediately issued virtual cards that can be connected to Apple Pay, Google Pay, or Samsung Pay mobile payment systems, as well as used to pay for online purchases.
Tokenization
All types of payment cards can be tokenized, allowing you to connect them to Apple Pay, Google Pay, Fitbit Pay, Garmin Pay, or Samsung Pay mobile payment systems, ensuring secure and convenient transactions.
Business Intelligence
Analyze where and how often your customers use their credit limit and personalize your offers.
Cardholder Fees
Get extra profit by setting fees for monthly card maintenance, ATM withdrawal fees, card replacement fees, and much more.
Optional Plastic Card
Providing your customers with virtual cards, you can also offer them a plastic card. Your customers will get instant access to credit funds via a virtual card, whereas the plastic card will be delivered later.
Notifications via REST API
Set up an instant notifications system allowing you and your clients to be informed about all the transactions in real time: via Push notifications, SMS, or other communication channels tuned to your company's business processes.
Ready to get

started

?
Tell us about your project, program, or platform, and we'll get back to you shortly.
Contact us