Platform

Overview

All Wallester components come together in one easy interface that we call the Wallester platform.

Manage all your products in one place — easily and efficiently.

Forget about numerous systems and logins to accomplish your objectives. This hub acts as the central point of interaction, giving you access to all the options and functionalities related to the Wallester suite of products. It's a one-stop-shop for all your financial management needs.
Here are some of the components
that make up
the platform: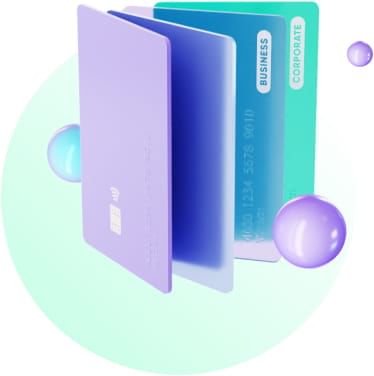 Card Issuing
Wallester's card-issuing product helps you to improve your brand recognition by issuing both virtual and physical cards up to international security standards while also enabling sophisticated functionality that opens up a range of different opportunities. Manage these cards via the back-office platform and always have a handle on the cards you have issued.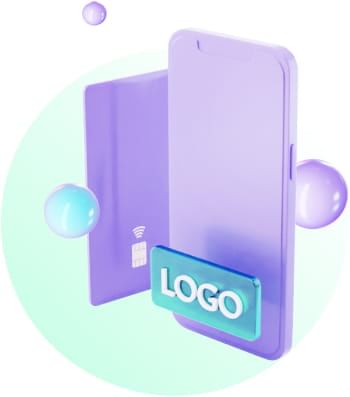 White-Label Solutions
You can take card issuing one step further by white-labeling cards, apps, and platforms with your unique branding — to create a customer experience unlike any other. While we take care of all the difficult tasks you can leverage your brand and provide truly customized and unique products to your end-users. Monitor and manage all these goals on the Wallester platform.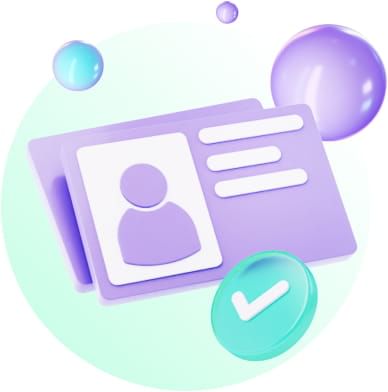 BIN Sponsorship
If you don't have your BIN yet, Wallester can sponsor a BIN for you. Get up and running immediately — no need to wait for a long and arduous application process. Manage all administration issues using the platform and don't worry about this part of the financial services ecosystem. We'll take care of it for you!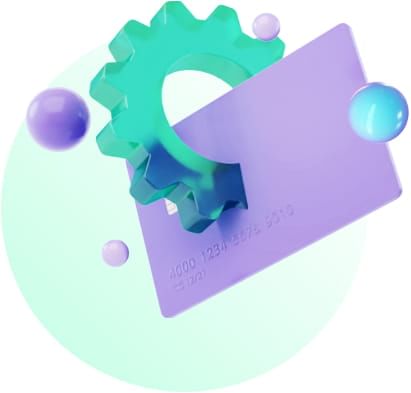 Payment Processing
Wallester will help you get granular management of all your transaction processing, allowing you to manage card limits, account verification, top-ups, payments, credits, and much more. All of this comes together seamlessly in one platform, making it easier than ever to manage your business, no matter how complex it is.
All of the above and more can be managed through the Wallester platform. Enjoy the interface
exclusively designed for efficient and comprehensive usage.
We've gone above and beyond to create an experience that gives you the control you need to run a successful business.
Our back office system brings together everything, from risk management and program administration to customer support. From now on, you can use just one platform to tweak and fine-tune your financial services offer.
Our Back Office Portal
Manage your card program via a multifunctional portal equipped with modern user-friendly tools gathering statistical data metrics and processing cardholder information.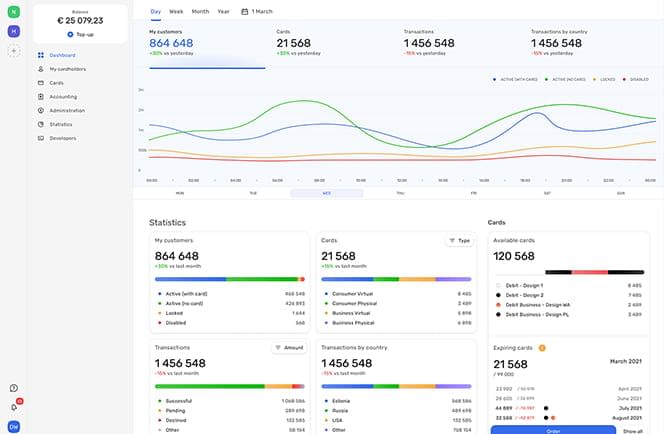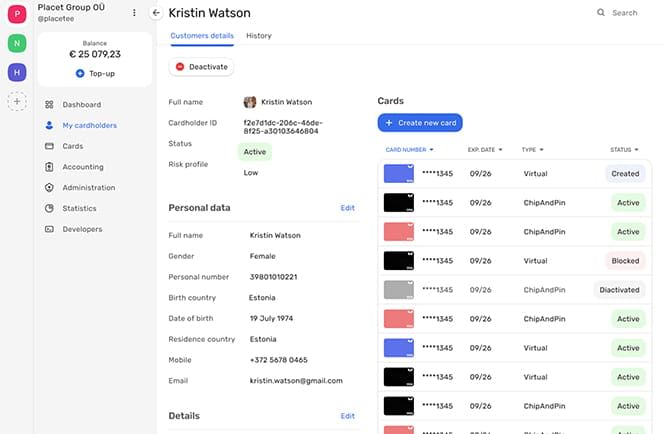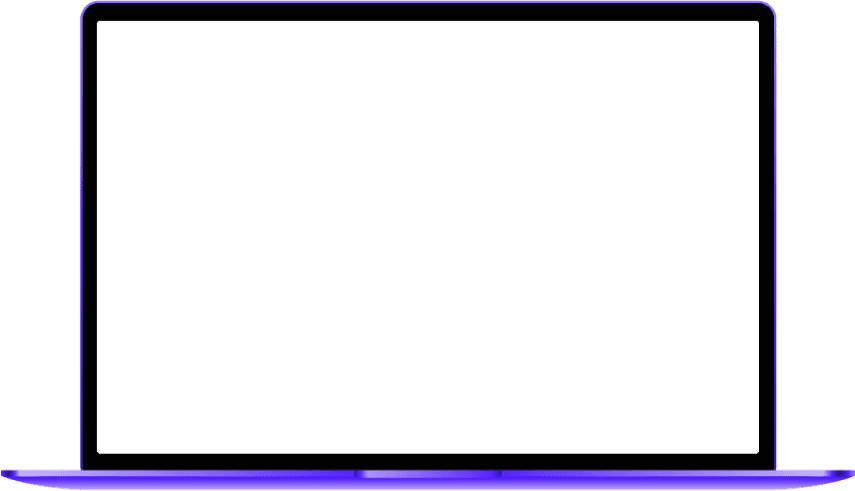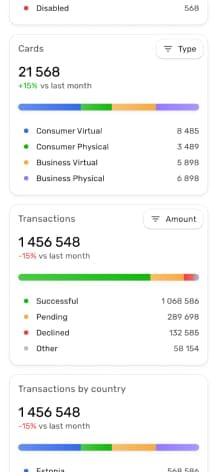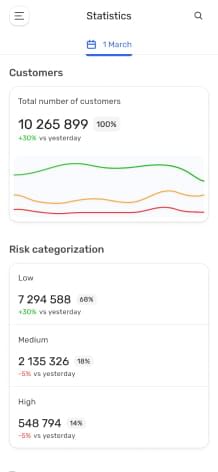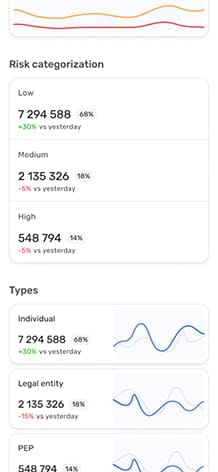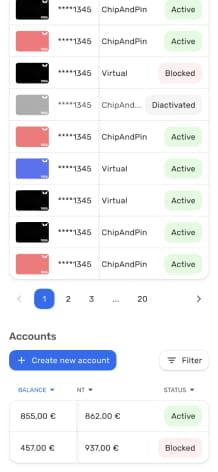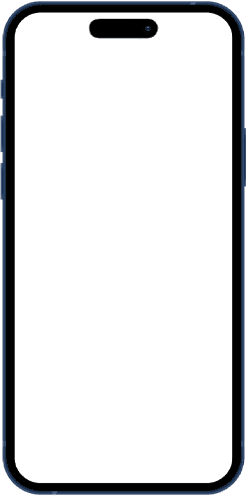 Control over finances
Keep track of the cash flow and improve your business efficiency by optimizing financial processes based on analytical information.
Program Administration
Ensure the most convenient management of your card program: add new users, order cards, monitor their quantity and expiration date, update the design, and much more. Benefit from all the features you need in a single portal.
Risk Management
Reduce the risk of fraud by using the risk categorizing feature per user and track transactions in real time by different parameters: country, business segment, payment type, etc.
Customer support
Improve the quality and the speed of customer support thanks to advanced tools and instantly access user data and its processing.
This one-of-a-kind system
will radically transform your business.
Focus your time and resources on the core competencies that really matter.
Leave the rest to us.
If it sounds interesting, be sure to get in touch with Wallester today, and let's see how we can help!
Ready to get

started

?
Let's discuss a perfect solution for you!
Contact us
Payment Platform FAQs
How can the Wallester payment platform boost your business?
Wallester Business provides a swift and efficient solution for your team and service.
Discover something that'll lift you to new heights. Our reliable software based on modern technologies is guaranteed to add value to your business. Take advantage of every possibility to spend less time and money on planning, analyzing, and controlling your finances via a unique app.
Choose a reliable payment system with prominent security and speed for online transactions. The innovative solution for small and large enterprises enhances your protection and makes you stand out from the crowd.
All-in-one modern API platform
Gain more control over your business with the high-end payment app.
Card issuing
Establish loyalty programs by issuing physical and virtual cards customized with up-to-date REST API.
Manage existing cards
Manage your card program with a user-friendly API to track if your cards are lost, stolen, or damaged. Configure useful payment options to monitor your accounts and run your business productively. Order, activate, and block cards, manage expenses to achieve your business goals.
Set dynamic spending limits
Establish dynamic spending limits to fit your company's or client's budget, and manage your supplies and expenses efficiently. Smoothly monitor transactions in real-time to optimize costs.
Expense control
Keep track of payments made by the company, employees, and clients. Set spending limits based on the amount, merchant type, transaction frequency, and more. Organize payments by category to optimize your future expense planning.
What are the platform's key features?
Take advantage of modern features to increase the productivity of your business.
White-label solutions
Highlight your brand identity with the exclusive design of your cards. Increase your brand awareness with a branded app. Use a reliable CRM platform to manage your card program efficiently. The real-time multifunctional payment platform includes online support, risk control, statistical data analysis, and other perks.
KYC / AML
Optimize your payment verification process with a fast and secure built-in KYC system. The system complies with all AML regulations, providing a great way to protect your business from financial crime.
Tokenization
This data protection method for your card payments replaces confidential information with a unique identifier. Integrate your tokenized cards with mobile payment systems like Apple Pay, Google Pay, or Samsung Pay. Guarantee regular payments in case of card loss and replacement. Reduce possibilities of confidential data leakages and merchant errors. Pay as you go and take payments securely.
3D Secure
We protect small businesses and other businesses with secure card processing solutions. Ensure your online payments with advanced cardholder identification. Use your virtual, debit, and credit cards safely. All issued cards on the Wallester payment platform support 3D Secure technology — no need for extra integrations through other providers.
Virtual cards
Pay for goods and services monthly in the most convenient way. Virtual cards are digital payment cards created for cashless payments at POS terminals, online stores, and ATM cash withdrawals. Use cards instantly within the spending limit for payments. Double 3D Secure authentication technology ensures your security, and the fraud risk is reduced by setting limited card validity and a payment period for specific purchases.
Fraud Monitoring
Our built-in fraud detection system provides complete protection for the monetary operations of your card program. Online and contactless card payments can expose your data. Establish security measures to protect your confidentiality. Our fraud monitoring system expedites risk analysis and ensures the safety of customer card payment processing.
How to modernize your trading platform's payment system?
Read more about the top-notch components of our online software below.
Secure online payments
Payment Service Directive 2 (PSD2) represents an EU directive on payment services. Its goal is to make payments more secure and efficient. Wallester complies with the PSD2 directive by supporting customer authentication technologies SCA (e.g., PIN, 3DS, biometric verification) in VISA card programs. Minimize frauds with up-to-date SCA authentication and authorization components: physical (e.g., physical card with data), the client's information (e.g., 3DS-password, PIN-code), and the client's biometric data (fingerprint, face).
Instant payment confirmation
Customers pay using different payment methods. Quickly monitor any changes in your transaction history. With an automatic instant notification system, you can track your card payments and changes in your card balance. Configure notifications to your needs. Receive SMS, push notifications, and other messages and notifications. You can also discover personalized offers to be aware of our up-to-date service development.
Accelerating key business processes
The Wallester payment platform satisfies all your business needs. Rapid authentication, authorization, fraud monitoring, and other security features reduce security risks, save the company's sales on purchases and processing fees and expedite transaction processing for customers.
How the platform can benefit your business
Our complex solution helps you timely and seamlessly monitor payments on your website. When your customers make payments worldwide, your managers track these transactions via the payment platform. Discover the key bonuses for your company below.
Improve customer service quality
Increase your customer's loyalty with no hidden fees. Automated transaction notifications, efficient security measures, and branded cards are reliable means of loyal customer service. You benefit your customers and sales department by creating sales for businesses accepting online payments. Platform users can manage the level of its availability for their clients and form payment plans for them.
Modernize corporate payments
Discover useful payment features for your business with up-to-date software. Our platform provides efficient budget management, expense control, detailed reporting, risk analysis, and other helpful improvements for smooth payments for your customers.
Boost Revenue
Get a fraction of the card interchange fees from your card system payments. Reduce your business expenses on monthly, processing, and transaction fees. Optimize your costs by limiting suspicious and redundant operations. Open an account and securely accept customers' payments to increase your sales.
Increase company productivity
Wallester's platform is an online payment gateway that provides safe, secure, and mainly fast transaction processing. Increase payment speed. Improving the average rate of transfers per transaction enhances your company's financial management.
Efficient management and development
The provision of reliable payments for customers is the number one goal for everyone. One platform for control, analysis, processing, and other operations increases your efficiency. Setting limits for financial operations and merchant categories allow you to manage your card programs smoothly.