Solution
Streaming Platforms
Since more money is made on streaming platforms and the audience is growing rapidly, online platform owners start looking for the most effective payment tools that would meet the needs of many modern users worldwide.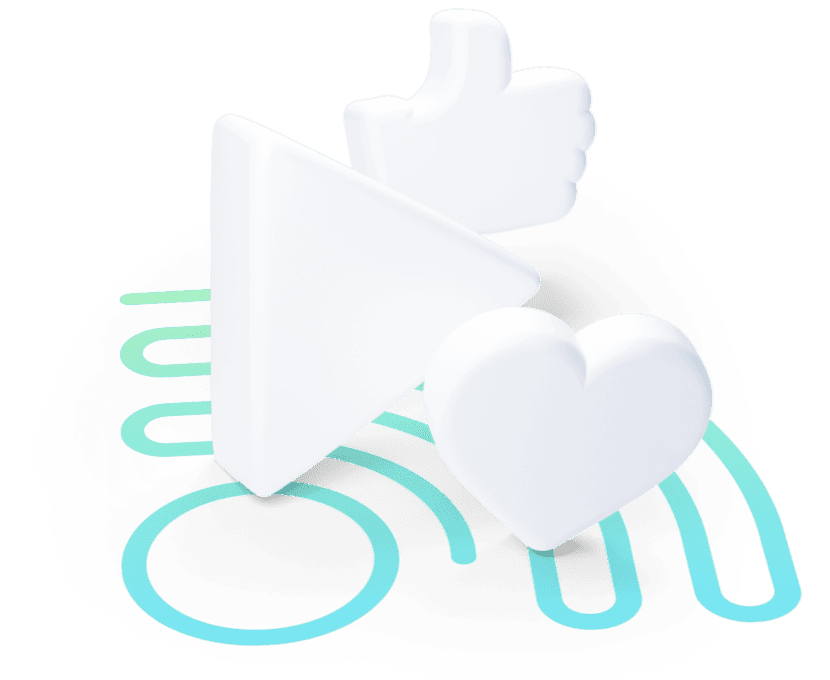 With Wallester, you can issue your own branded payment cards, allowing you to implement an innovative payment system and enabling streamers to instantly access earned funds and use them immediately.
Let's get in touch
Let's look at the problems you can avoid with Wallester solutions
Problem:
Inconvenient withdrawals
As a rule, payouts on streaming platforms are made once a week, money being withdrawn from the account balance via a bank transfer or via third-party electronic payment systems. A scheme like this complicates the process of earning on your platform, limits streamers' possibilities when creating new content, and has a negative impact on the overall impression of the service you provide.
Solution:
Instant payouts
Implement an instant payout system! With Wallester, you can offer your users personalized VISA Debit cards, issued immediately after registering on your platform! Earned funds will go directly to your streamers' cards, providing instant access to the money and allowing them to use it immediately, including online purchases, POS terminals, and ATM cash withdrawals!
Why Wallester?
Key benefits
Virtual cards
Provide borrowers with instant access to their credit limit. Offer immediately issued virtual cards that can be connected to Apple Pay, Google Pay, or Samsung Pay mobile payment systems, as well as used to pay for online purchases.
Tokenization
All types of payment cards can be tokenized, allowing you to connect them to Apple Pay, Google Pay, Fitbit Pay, Garmin Pay, or Samsung Pay mobile payment systems, ensuring secure and convenient transactions.
Optional Plastic Card
Providing your customers with virtual cards, you can offer them a plastic card. Your customers will get instant access to credit funds via a virtual card, whereas the plastic card will be delivered later.
Notifications via REST API
Set up an instant notifications system allowing you and your clients to be informed about all the transactions in real time: via Push notifications, SMS, or other communication channels tuned to your company's business processes.
White-Label Solution
Launch your own branded cards. Use your company logo on the self-service portal, in mobile apps — everywhere.
Dynamic Spend Controls
Set transaction limits and spending limits depending on the country or merchant category.
Ready to get

started

?
Tell us about your project, program, or platform, and we'll get back to you shortly.
Contact us