VISA Credit Card
Credit card
VISA credit card is a popular payment instrument, which provides financial support in case of unexpected expenses, giving you instant access to the credit limit on your account.
Its multifunctionality, ease of use and security of transactions make credit cards a universal payment instrument everywhere in the world.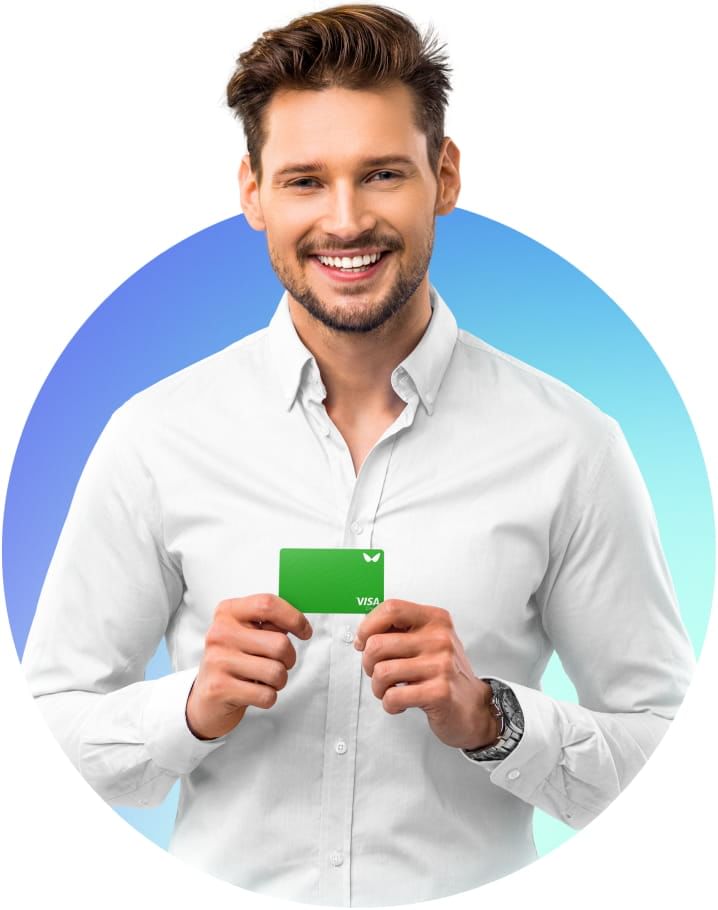 What is a credit card?
A credit card is a bank payment card, which allows you to pay for purchases on the internet, through POS terminals and withdraw cash from ATMs within a credit limit set by the bank.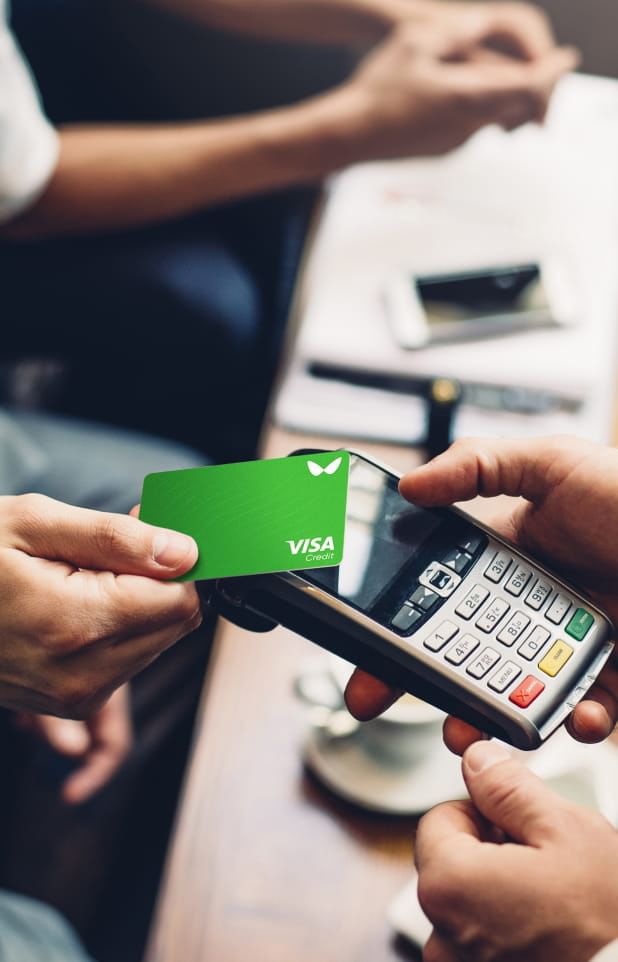 Advantages of
VISA credit cards
Convenience
VISA card gives you an instant access to the credit funds on your account which allows to make purchases at any time and ensures your financial independence.
Stability
The usage of a VISA credit card makes it possible to better balance the budget in case of unplanned expenses and maintain a solid financial situation in case of unstable income. Information about card expenditures is available in real time, making it easy for you to control your finances.
Reliability
Thanks to 3D Secure 2-Step authentication, VISA credit card guarantees security of all online payments and a reliable protection of finances in case of unforeseen circumstances. If goods purchased with a VISA credit card are not delivered, or delivered faulty, or if the ordered services are not provided due to insolvency of the supplier, you are guaranteed a full refund.