Solution
Business Loan Providers
The lending industry is evolving rapidly, constantly demanding new and effective solutions from financial institutions to meet customer needs.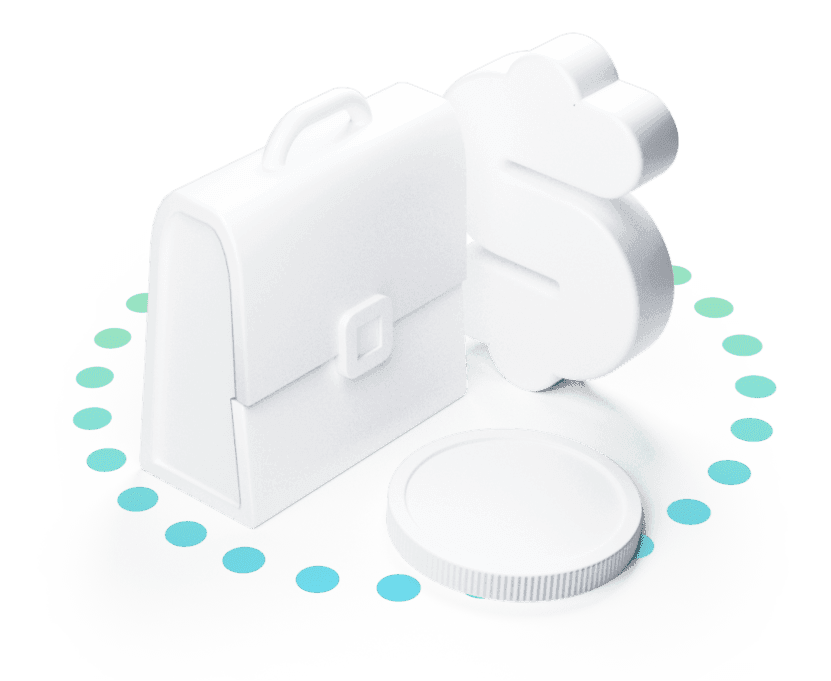 With Wallester, you can optimize your work with business customers and significantly speed up the loan process, thereby increasing your brand loyalty and company profitability!
Let's get in touch
Let's look at the most pressing problems faced by business loan providers and the solutions we offer
Problem:
Submitting multiple applications
It is common knowledge that a borrowing company needs to submit a new application each time it applies for a business loan. Processing applications from firms that apply to you repeatedly significantly slows down the lending process, causing inconvenience for customers and wasting time for everyone involved in the transaction.
Solution:
One application with prolongation feature
We offer you to get rid of the multiple application processing systems! From now on, the client needs to apply for a business card only once and the credit line will be used automatically — no need to fill in repeated applications!
Problem:
Low crediting speed
Borrowers usually want to receive credit funds as quickly as possible, but bank transfers often take from several hours to several days. Long transfers make business customers unsatisfied and force them to look for faster financing options by reaching other business loan providers.
Solution:
Instant lending
Long transfers are a thing of the past! With Wallester, you can issue your own branded physical and virtual payment cards that give customers instant access to funds once a business loan is processed!
Problem:
Bank involvement in the loan process
By participating in transactions, banks get information about the amounts transferred and the arrangements between the lender and the borrower, which can negatively impact the credit history of the applicant firm. In this regard, bank intermediation discourages potential clients, significantly reducing the number of loans you issue.
Solution:
Autonomy and privacy
With Wallester, you can build strong long-term relationships with your customers by removing the bank from the loan process! You will be autonomous, gain independence from the intermediary banks, and provide your customers with complete confidentiality!
Problem:
Low brand awareness
Credit funds are usually credited to the firm's bank account, whereupon your interaction with the borrower ends. After receiving the loan, the client is no longer reminded of your brand, which greatly reduces customer loyalty.
Solution:
A customized image product
Wallester offers to increase your brand awareness by issuing branded debit cards. This will remind your customers of your company, strengthen business relations, and encourage borrowers to continue using your services!
Problem:
Lack of loyalty programs
When you don't have your own payment cards, you can't run loyalty programs with cashback bonuses and provide customers with partners' discounts when paying for purchases with your company card. Such offers could increase customer interest in your services and, accordingly, revenue.
Solution:
Customer focus and increased revenue
Open up new perspectives! Wallester will help you to launch your own credit cards, giving you the tools to earn extra income and attract customers! You will be able to run cashback programs for cardholders and offer various discounts and bonuses, motivating customers to use your services as actively as possible!
Why Wallester?
Key benefits
Virtual cards
Provide borrowers with instant access to their credit limit. Offer immediately issued virtual cards that can be connected to Apple Pay, Google Pay, or Samsung Pay mobile payment systems, as well as used to pay for online purchases.
Tokenization
All types of payment cards can be tokenized, allowing you to connect them to Apple Pay, Google Pay, Fitbit Pay, Garmin Pay, or Samsung Pay mobile payment systems, ensuring secure and convenient transactions.
Business Intelligence
Analyze where and how often your customers use their credit limit and personalize your offers.
Cardholder Fees
Get extra profit by setting fees for monthly card maintenance, ATM withdrawal fees, card replacement fees, and much more.
Optional Plastic Card
Providing your customers with virtual cards, you can offer them a plastic card. Your customers will get instant access to credit funds via a virtual card, whereas the plastic card will be delivered later.
Notifications via REST API
Set up an instant notifications system allowing you and your clients to be informed about all the transactions in real time: via Push notifications, SMS, or other communication channels tuned to your company's business processes.
Ready to get

started

?
Tell us about your project, program, or platform, and we'll get back to you shortly.
Contact us