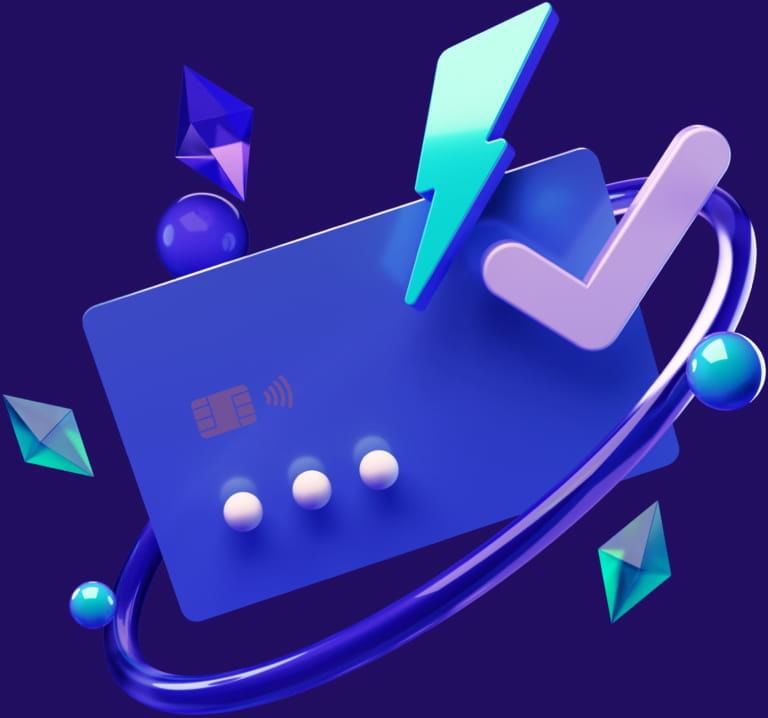 BIN

Sponsorship

If you don't have your BIN yet, Wallester can sponsor a BIN for you. Get up and running immediately — no need to wait for a long and arduous application process.
BIN Sponsorship
If you are looking to launch a new financial product with a card component, you are likely to work with Visa or Mastercard.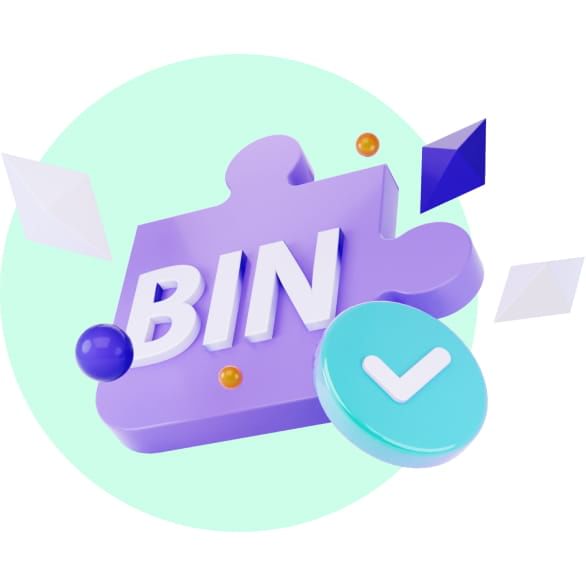 To do so, you have to obtain a Bank Identification Number (BIN) as a necessary piece of the puzzle.
This is the key identification number used to track transactions, remit payments, and document activity for regulatory purposes. It is non-negotiable in the fintech sphere.
The challenging part though is that applying for a BIN and obtaining it can take up to 3-6 months, with additional time required to launch your product to the market assuming there are no obstacles along the way. Such a waiting period is excruciating, especially when you have product momentum and you want to get off the ground running.
Luckily, there is a solution. And it is called BIN sponsorship.
Main idea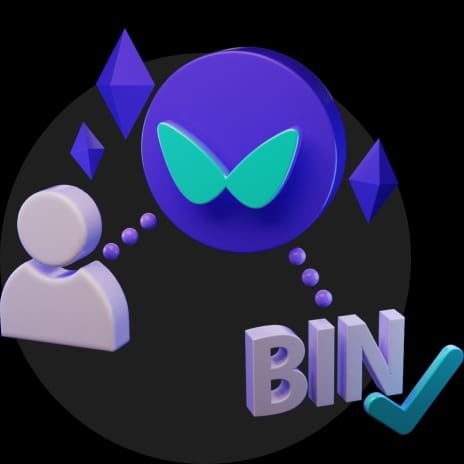 The core idea is that you can work with an established company like Wallester that has already obtained all the necessary approvals.
Your sponsor can assign you BINs and account numbers meeting your objectives — no need to deal with Visa yourself. By leveraging their existing setup, you can launch your cards much quicker and more efficiently than on your own.
How we do it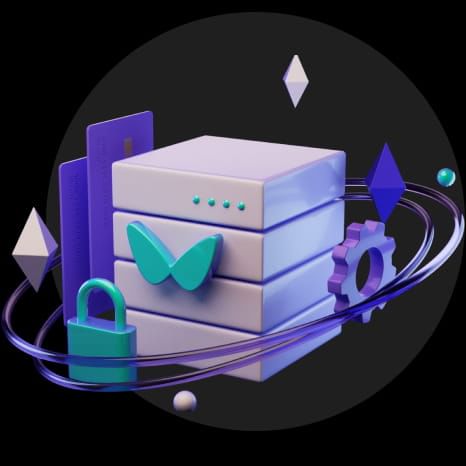 Here at Wallester, we have done this for a wide range of clients, and it has been a life-saver for so many.
By eliminating the onerous administration and the waiting time, clients can get straight to what is really important — running their business. We take care of all the regulatory compliance that enters the game and give you the functionality you need with no fuss. Get up and running to test your ideas in the marketplace and decide on further investment of time and resources.
It is also worth noting that it is not just securing the BIN that we can help with. Our REST API goes much further, serving as a financial hub for all of your card-related components. Instead of dealing with multiple services and systems, the Wallester REST API combines everything into one easy-to-use platform for your convenience.
Here are some of the pieces you can incorporate:
Card Issuing
Tokenization
3D Secure
Payment Processing
KYC/AML
Fraud Monitoring
Virtual Cards
White-Label Solutions
Instead of spending months trying to tie these pieces together, Wallester can do it all for you, taking care of all the details and letting you focus on growing your business.
"Our platform is intuitive, packed with features, and gives you everything that you need from a financial technology perspective to build your organization."
When you work with us, you will also gain access to the best customer support in the industry — and never walk this journey alone. If it sounds interesting to you, be sure to get in touch today, and let's see how we can help!
Ready to get

started

?
Let's discuss a perfect solution for you!
Contact us
BIN Sponsorship FAQs
What is a BIN Sponsorship?
Direct scheme membership doesn't relate to the most efficient card schemes in the payments industry. Luckily, there is a solution and it is called BIN sponsorship. E-money institutions or other fintech companies, have the opportunity to build and become BIN sponsors for their clients.This sponsorship represents an intermediary service that allows a third party (client company) to use the Bank Identification Number.
Direct schemes are complex, time-consuming, and costly. This model includes various legal form fillings. Financial institutions that provide the numbers require registration fees, certifications, supporting documentation, and collateral assets. One would also need ongoing reporting and scheme compliance. These tasks can all be time-consuming.
BIN Sponsorship, on other hand, is much faster and easier because you won't need to comply with tedious regulatory requirements in order to take advantage of the related benefits.
How does BIN Sponsorship work?
Wallester is a certified partner with individually assigned Bank Identification Numbers from VISA. Our partnership provides us with the a of 6-9 digit codes, and when a corporate client comes to us, we can "sponsor" these BINs to a particular company. This way, they don't need to get it from the payment systems directly, passing all these laborious processes, and comply with direct scheme rules. After being authorised, they can use our numbers to make transactions much faster.
How could BIN Sponsorship help my product?
You can use all types of Bank Identification Numbers and get access to them through Wallester. The primary benefits are:
Speed. You can get your product to the market much faster and receive feedback from your customers at the earlier stages. This data helps your team to enhance your business processes further.
Legal. Regulatory compliance is a long-term process. Just studying direct scheme rules may last up to three to six months. You don't need to seek any additional licenses by applying for sponsorship from our company.
Time-saving. Our solution saves your time that would be spent on in-house development and legal issues. We have dedicated specialists to fulfill all your needs related to the development and legal obligations.
Cost-efficiency. As a result, you save resources to launch your product faster with minimal expenses and legal fees — no need to pay for the development of your own platform because Wallester has its in-house built one.
Who uses BIN Sponsorship?
Several companies can use BIN Sponsorship as an effective tool for the enhancement of their products and services.
There are a few types of businesses that could benefit the most from this service:
Consumer Loan Providers. The market of consumer loan provision is highly competitive. This category aims to provide faster loan funding for its clients. Our solution allows them to obtain and provide their own virtual and physical cards in no time.
Peer-to-Peer Loan Providers. Such businesses need immediate dividends and loan payments to satisfy client needs.
E-commerce Marketplaces. Multi-brand online stores use the most secure and convenient card schemes for their customers. Our team helps e-commerce businesses to get off the ground much quicker with virtual cards, 3D secure authentification, and other valuable tools.
Business Loan Providers. Clients of lending companies need to fill in a new application every time they use the service. Our program managers offer a possibility that would allow lending organizations' customers to apply only once receiving all necessary services.
Banks. The banking sector is complicated. Production of credit, debit, and prepaid cards and opening dozens of banking accounts may be burdensome. Our company streamlines production and related processes by issuing BIN Sponsorship.
FinTech Companies. Some FinTech entities often don't possess latest up-to-date modern technologies. The service provided by Wallester helps them in the enhancement of their payment functionality.
Travel Agencies. Tour operators' businesses collaborate with organizations from different sectors like transportation and HoReCa (hotels, restaurants, and catering). Traditional banks issue a limited number of cards and prepaid programmes, while we can help you obtain unlimited amount of virtual cards and other instant payment possibilities.
Insurance Companies. This business category has a variety of partners (medicine, repair services, etc.). These companies need to pay in case of insured events. We can provide them with instant payment solutions.
Online Advertising Buy & Sell. A single payment card for multiple advertising campaigns is not a reliable marketing solution. Our organization can provide both physical and virtual solutions.
Streaming platforms. Online platform owners tend to provide high-class solutions for their customers. With Wallester, they may instantly transact payments with the aid of our payment processor.
Bank Identification Number identifies the financial institution that issued the card. It is a core aspect of the matching transactions process to authorize the charge of the specific card issuer.
Your company obtains Bank Identification Number faster and more conveniently compared with direct application to VISA.
BIN sponsorship allows you to start programs much quicker and more conveniently by avoiding the dragging regulatory requirements and procedures from financial institutions.
The set sponsors issue BIN ranges allowing companies to offer payment solutions to their customers.
VISA and Mastercard offer direct scheme membership, while BIN Sponsors offer principal card scheme membership to ensure companies process payments through it.
Every business needs stable, fast, reliable payment scheme membership to satisfy their clients.
The challenging part is that applying for a Bank Identification Number and obtaining it can take up to 6-12 months, with additional time required to launch your product to the market, assuming there are no obstacles. Such a waiting period is excruciating, especially when you have product momentum and want to run off the ground.
We are responsible for virtual card issuing, 3D security, processing, KYC/AML, Fraud monitoring, REST API, and other related products/services.