Solution
Expense Management
Introducing specialized programs for managing financial flows allows companies to significantly optimize their cash control system. However, not any developer can provide their clients with software based on the latest technologies and capable of simplifying financial operations as much as possible.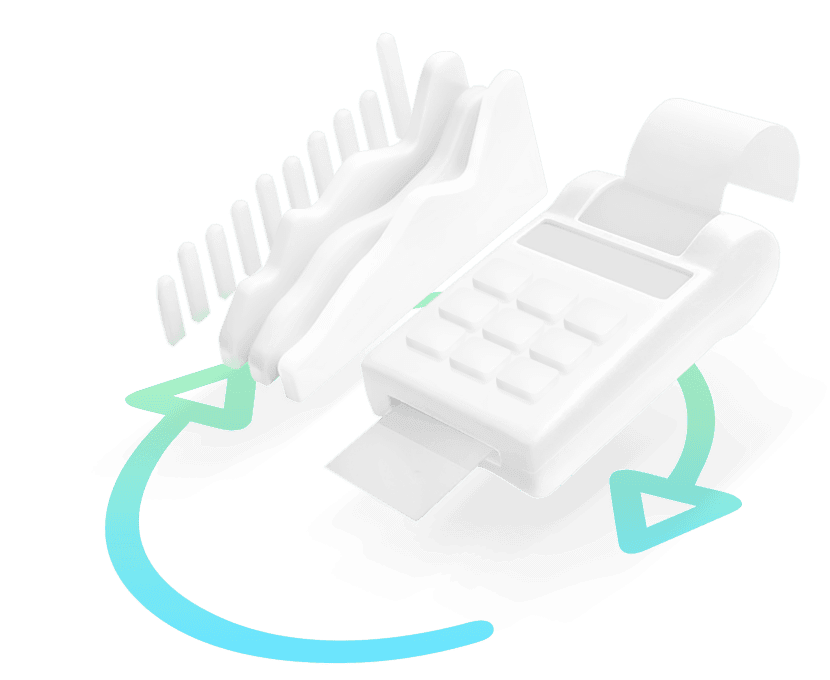 With Wallester, you can offer your customers an advanced expense management system! Launching personalized multifunctional VISA cards for business clients and innovative platform with modern interface for expense tracking and real-time card customization will open up new opportunities for company development and services expansion!
Let's get in touch
Let's look at the common problems easily solved with Wallester products
Problem:
Inconvenient expense accounting system
Corporate expense accounting is typically based on standard bank statements, which does not allow you to track cash flow in real time. Delays in providing information on recurring expenses drastically slow down the company's accounting and make it difficult to control payments made by different employees.
Solution:
Real-time control of corporate expenses
Optimize your expense management system now! With Wallester, you can issue your own multifunctional VISA Prepaid cards / Credit cards / Debit Business cards! The innovative Wallester platform will let your customers control all business expenses in real time, as well as to send instant push notifications to employees through a special mobile app with a reminder to send a receipt photo to the finance department for instant payment processing. Thanks to Wallester solutions, your clients can promptly receive transaction alerts, providing convenient expense offsetting and significantly speeding up accounting!
Problem:
Limited functionality of standard cards
As a rule, the functionality of standard payment cards usually used by companies for business accounting doesn't enable their customization for specific purposes: selecting the spending limits, monitoring all payments in real time, and setting payment limits for specific countries or merchants. The lack of such features can lead to unplanned expenses and the risk of losing money if the cards are compromised.
Solution:
Multifunctional customizable cards
Open up new business opportunities for your customers! Thanks to Wallester's innovative platform, you will be able to c issue branded VISA payment cards with the ability to set secure limits and customize restrictions on the use of funds in a specific country or at specific service providers. Your customers will be able to manage their employees' corporate cards in real time, eliminating the risk of unnecessary costs and making financial processes as reliable and transparent as possible!
Why Wallester?
Key benefits
Virtual cards
Provide borrowers with instant access to their credit limit. Offer immediately issued virtual cards that can be connected to Apple Pay, Google Pay, or Samsung Pay mobile payment systems, as well as used to pay for online purchases.
Tokenization
All types of payment cards can be tokenized, allowing you to connect them to Apple Pay, Google Pay, Fitbit Pay, Garmin Pay, or Samsung Pay mobile payment systems, ensuring secure and convenient transactions.
Business Intelligence
Analyze where and how often your customers use their credit limit and personalize your offers.
Optional Plastic Card
Providing your customers with virtual cards, you can offer them a plastic card. Your customers will get instant access to credit funds via a virtual card, whereas the plastic card will be delivered later.
Notifications via REST API
Set up an instant notifications system allowing you and your clients to be informed about all the transactions in real time: via Push notifications, SMS, or other communication channels tuned to your company's business processes.
Dynamic Spend Controls
Set transaction limits and spending limits depending on country or merchant category.
Ready to get

started

?
Tell us about your project, program, or platform, and we'll get back to you shortly.
Contact us