Solutions
Wallester offers sophisticated white-label card issuing for every use case.
Whether you're looking for integration with mobile wallets, more efficient financial transfers, short-term lending options, travel cards, or company expense accounts — we've got you covered.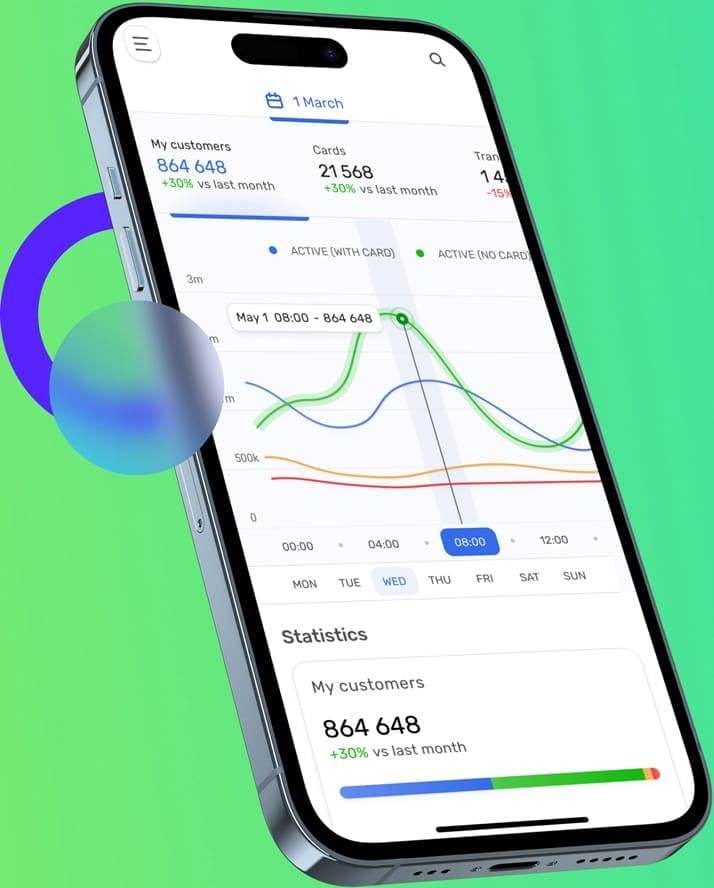 The Wallester
Platform
Creating modern payment experiences
Our platform opens up your financial backend to near-infinite customization and configurability. Using our APIs and our intuitive interface, you can have all the control at your fingertips — no need to deal with multiple different providers.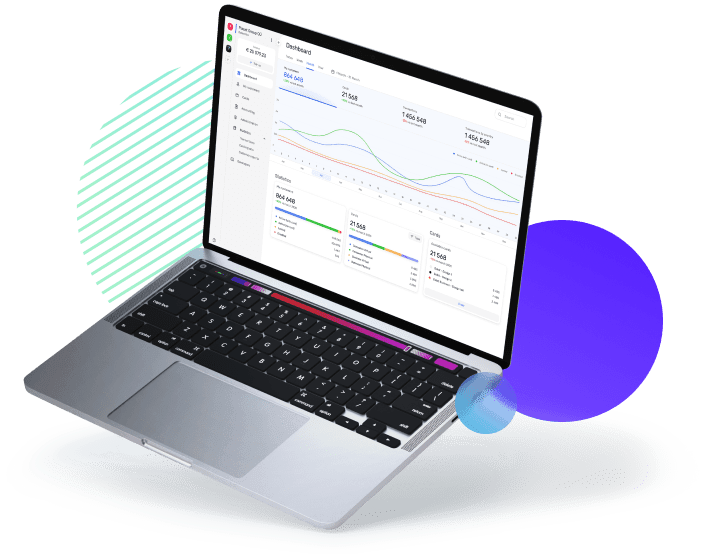 Supervised expense cards for employees
Innovative FinTech solutions
Efficient claims payouts
Advanced reward and loyalty programs
Companies that have built modern payment experiences using Wallester include: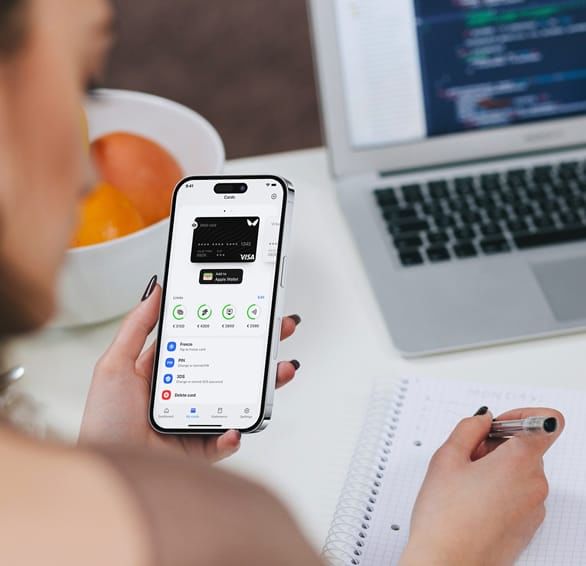 Streamlining business payments
From a business perspective, the Wallester platform can be an important leverage point for controlling payments while improving your cash flow cycle. Both of which are incredibly important to get right as you grow and scale your operations.
Dynamic adjustments to new and recurring spending
Integration with a wide range of other tools and partners
Lightning-fast order fulfillment
Efficient merchant onboarding
Companies that have streamlined their business payments with Wallester include:
White-Label Card Issuing
Wallester offers clients the ability to create custom card programs suiting the unique circumstances and needs of your organization.
These cards, physical or virtual, offer great value when it comes to crafting a unique brand experience.
Instant Payments:
Faster than most other options while still coming in cheaper.
Zero-Balance Cards:
Allow you to access funds in real-time, making your capital base more efficient and flexible.
Fraud Protection:
You can approve or reject transactions in real time based on the information that you see on the Wallester back-end.
Efficient Reconciliation:
Solve complex transaction reconciliation issues by using custom metadata for smooth and efficient data comparison.
Custom Cards:
Offer a range of different control options, including vendor, amount, time, location, and more.
Boost Revenue:
This can act as a new revenue driver, allowing you to get a fraction of the card interchange fees from your system.
Industries

We Serve

We are industry-agnostic in terms of our offering. We can create cutting-edge solutions tailored to any and every industry or business segment.
Ready to get

started

?
Tell us about your project, program, or platform, and we'll get back to you shortly.
Contact us