Solution
Travel Agencies
As we know, tour operators' business is based on interaction with a variety of companies from different spheres, from passenger transportation to hotel service.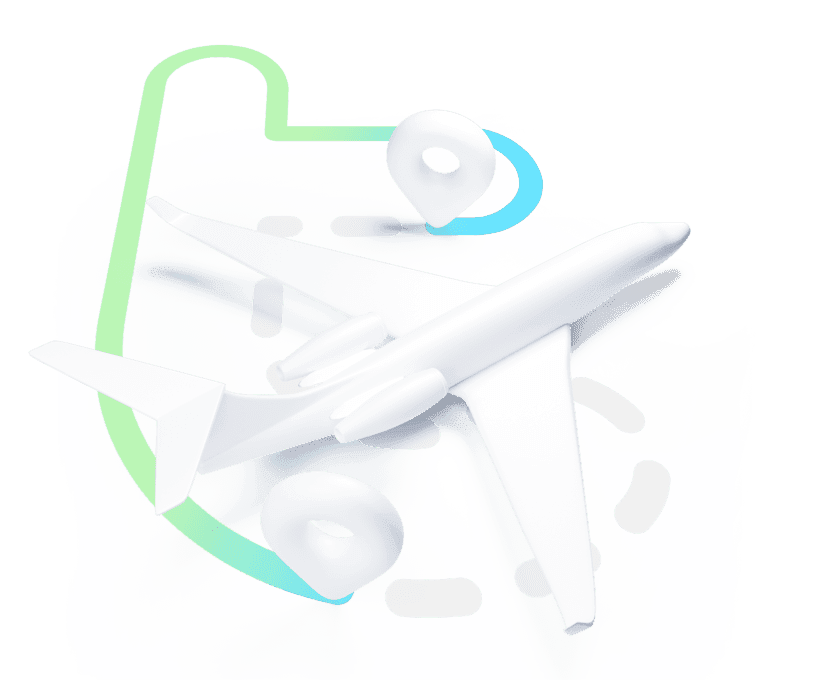 To be successful in business, it is necessary to have multifunctional payment instruments to optimize work with clients and service providers. Issuing your own virtual and physical cards through Wallester platform will help you maximize the simplification of business processes at different stages, strengthen cooperation with partners, and improve service quality!
Let's get in touch
Let's look at the problems you can avoid by using Wallester innovative solutions
Problem:
The inconvenience of making multiple transfers
Travel agencies working with service providers worldwide need to quickly and securely make multiple international payments at the same time. Standard bank cards issued in limited numbers are usually used for payments, and not all banks can promptly issue a large number of virtual cards with instant access to cash. Limited technical and financial capabilities significantly slow down the company's activity and have a negative impact on the business as a whole.
Solution:
Simultaneous multiple payments
Take a step towards a successful business without borders! Launch your own one-time and reusable virtual cards with the 3D Secure feature to securely pay for orders from different vendors at the same time! Instant multiple payments will significantly speed up your company key business processes and improve customer experience.
Problem:
Long order processing time
Tour operators' partners require proof of payment to book travel services. However, not all banking institutions have the technical ability to provide data in real time, so payment processing usually takes quite a long time, ranging from several hours to several days. Such delays often lead to cancellation of orders, cause dissatisfaction among clients, and have a negative impact on the company's image.
Solution:
Instant payment confirmation
Optimize your work and maximize your financial processes with Wallester innovative platform! Launch your own virtual and physical payment cards and stop depending on banking services! VISA authorization protocol and our real-time interface allow you to make prompt and secure payments with instant payment confirmation and immediate supplier notification. Speed and convenience of services will have a positive impact on your business, help to strengthen relationships with partners, and increase customer satisfaction!
See how it works: Travel Agencies
Travel agency
website
Wallester
platform
Travel service
providers
Travel booking

The customer orders a trip through your app or website and enters payment information.

Virtual card issuance

The virtual card is issued to pay for accommodation, transportation, and other travel-related expenses.

Funds debited

The Virtual Card is issued by travel service providers just like any other VISA card.

Authentication request

Wallester platform connects to the network required for authentication.

Expense estimation

The expense estimation system permits to minimize the risk of fraud and guarantee that the funds are used for the intended purposes only.

Funds Transfer

Funds are instantly transferred to the card in real time once the transaction is confirmed.

Notification Receipt

Thanks to Wallester notification interface, your customers receive transaction notifications in real time.

Transaction completion

The authorization is successful and the payment is confirmed.
Download the full diagram [PDF]
Why Wallester
Key benefits
Virtual cards
Issuing single payment virtual cards to pay separately for each order will keep your money safe and reduce the risk of fraud.
Business Intelligence
Get payment statistics and other information essential to analyze your business.
Notifications via REST API
Set up push notifications for payments and be notified via SMS or REST API right after the payment is made.
Dynamic Spend Controls
Set transaction limits and spending limits depending on the country or merchant category.
Card Life Cycle
Control payment card life cycle by setting expiration dates, automatic card renewal or replacement, as well as temporary or permanent card blocking.
Real-time Funding
Transfer money directly into your settlement account and get access to all available funds with the cards linked to it, without topping up each card separately.
Ready to get

started

?
Tell us about your project, program, or platform, and we'll get back to you shortly.
Contact us